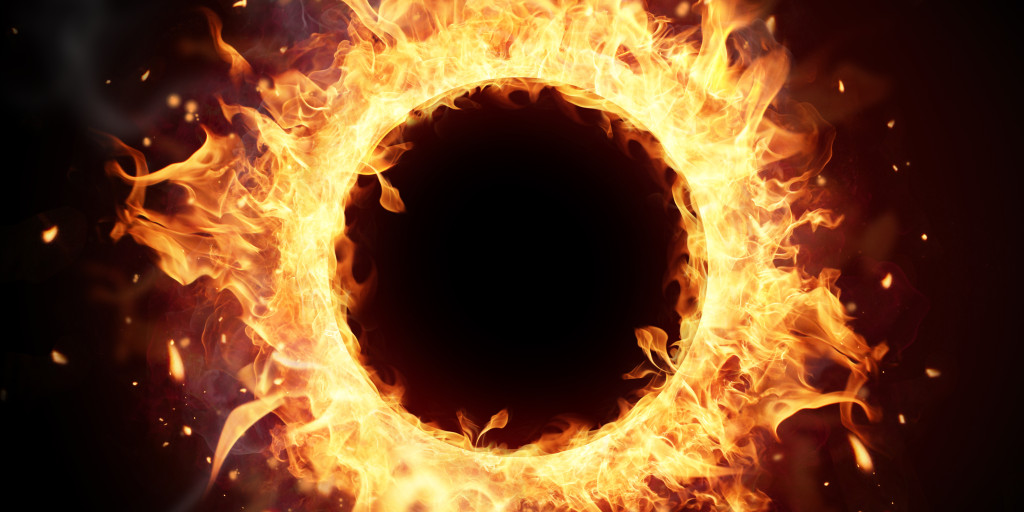 If you practice mindfulness meditation, one thing you've noticed is how easy it is to get distracted. Our minds are so busy! If you've looked a little more closely at the nature of your distractions, you've probably noticed the central role that desire plays. How often have you noticed that your thoughts have moved into the realm of fantasy? When you find yourself wanting some wonderful outcome that has not yet happened, that may never happen, whether that wonderful outcome is a new job in a new city, or a windfall on an investment, or a new lover, or a new set of cool friends, or a new body, home, car, or whatever it may be. Or maybe your desire takes an aversive form – you are feeling frustrated with the meditation, you'd rather be somewhere else, doing something else, something productive, like ticking off the items on your to-do list. Or feelings come up that you'd rather not feel – physical pain, emotional pain, stress, anxiety, panic, rage. Why don't these things just go away! You desire them to be gone.
When we desire something, it usually means that what we desire is not what is here. It's some future or potential experience that could happen, but it's not happening now. Now the problem with desiring something which is not here is that the desire is pointing us away from the present moment, which is – as many people have said – the only actual moment that ever is. The present moment is actually the moment in which our lives are capable of being lived. If we live in any other moment than the present moment we are not living our lives. That also means that we are not capable of making wise choices about how to respond to our daily challenges. And when we live in a moment other than the present one, intimacy in any relationship is not possible.
Desire shows up a lot in mindfulness practice. And mindfulness masters over the centuries have taught a variety of ways of working with desire when it arises. One of the most powerful ways of approaching desire is to simply acknowledge it without judging it. This is easier said than done. Many people (yours truly included) have a tendency of thinking that we need to get rid of our desires in order to practice mindfulness, in order to be "good meditators." Desire is so messy and what we need is to calm things down, we think. This aversion to desire, to coin a phrase, assumes that desire in the context of meditation is a mistake, something that needs to be gotten rid of, purified, expunged. Unfortunately, trying to get rid of our desires doesn't work.
It is far more powerful to acknowledge that the mind is filled with desire, perhaps with a light mental note, like wanting, wanting. And, crucially, to recognize that desire is present but without making any judgments about yourself. Desire is simply present in the mind. It doesn't mean you are a bad mindfulness practitioner. Simply noticing the desire, even if you have to do it a hundred times in five minutes, and then returning to your breath or whatever object of focus you are using, is a powerful way of freeing yourself of the desire. By acknowledging the presence of desire as a routine mental event, then releasing it gently (without judgment) and returning to the object, you are conditioning yourself to dis-identify from the desire. You are in effect training yourself not to be ruled by your desires. Over weeks, months, and years of experience, I have found this to be a powerful tool in my own practice.
But what would happen if we could take the powerful energy of desire and apply it to the present moment? What if we were able to desire what was happening right now? And what would desiring the present moment look like anyway? It should be said that according to the classical understanding of mindfulness, there are two types of desire. One is the desire for things not in the present moment, the desire we've been exploring here. This sort of desire is associated more a sense of thirst, of never having enough, of inner deficiency. The second desire is something else. Rather than thirst, its characteristic is more aspirational. It's considered wholesome desire. The desire for love, happiness, connection, good work, freedom, are all examples.
So what would it mean to desire the now? For one thing, desiring the now can be thought of as a practice, not just an idea. Desiring the now means welcoming what is here, in any moment. That means welcoming even something that is unpleasant. Welcoming means meeting whatever it is with our full attention, presence, resources, and wisdom. Whenever you forget to welcome what's here, you simply come back to what's here. It's just like coming back to the breath. Desiring the now also means letting go of our fixed ideas about things. It means looking at each person and each moment with fresh eyes, free of cognitive rigidity and bias. Whenever your old ideas yank you back into autopilot, you can recognize that and return to the now, to the fresh aliveness of beginner's mind. Above all, desiring the now means allowing yourself to become intimate with life. Interestingly enough, intimacy for me is a lot less about knowing someone or something and much more about not knowing them. To be intimate means to be open to the mystery of everything we're doing. The human being you are speaking to may be a work colleague you've known for years. There are things about this person you can say you "know." But on another level, your colleague is an absolute mystery. There is so much you don't know about this person. In fact, there is so much we don't know even about ourselves. Desiring the now means being open to discovering what the mystery of life is, moment by moment, as it unfolds.