The 8-week course in mindfulness-based stress reduction (MBSR) is designed to bring about profound and lasting changes in the way people relate to their lives. This intensive mindfulness training provides participants with practical tools for living life with more ease, wisdom, joy, and effectiveness, helping people access their own inner resources to promote better health, healing, and well-being. The evidence-based program began in 1979 with the pioneering work of Dr. Jon Kabat-Zinn at the University of Massachusetts Medical School. Classes are two and a half hours long, and the course includes a 7-hour silent retreat. Learn more about the teacher.
Dates/Time: Monday nights, January 27 – March 23, 7-9:30 PM (skipping Feb. 17), plus a daylong session on Saturday, March 14, 9:30-4:30.
Location: Harmony Yoga Studio, 1533 Shattuck Avenue, Berkeley.
COST: Sliding Scale: $525-$475-$425. Please select the rate that most truly reflects your economic status.
REGISTRATION FOR THIS CLASS IS CLOSED.
A limited number of lower rates may be available. Please contact Bill Scheinman for details. People of all ethnicities, sexual orientations and gender and cultural identities are welcome.
Cancellation Policy: More than 15 days before first class: 100% refund; 15 to 8 days: 50%; 7 days or later: no refund. There are no refunds for missed classes. Missed classes cannot be transferred.
What Students Are Saying
About the Teacher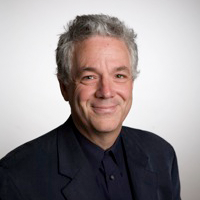 Bill Scheinman has been teaching mindfulness since 2001 and brings an extensive knowledge of meditative disciplines from over 24 years of intensive practice. He teaches 8-week courses in mindfulness-based stress reduction (MBSR), works with individuals as a mindfulness coach, and has taught mindfulness for a variety of corporate clients. Bill is a graduate of the Community Dharma Leaders Program at Spirit Rock Meditation Center and is a graduate of Spirit Rock's Dedicated Practitioner's Program. Through the Buddhist Alliance for Social Engagement, Bill taught meditation at San Francisco's County Jail for nine years. He is the former President of the Board of the San Francisco Insight Meditation Community and is the author of the mindfulness guide Moment By Moment (available on Amazon).
Mindfulness-Based Stress Reduction Course Outline
The course in Mindfulness-Based Stress Reduction takes place over eight weeks. Classes are approximately 2 1/2 hours long and are held on a weekday evening. Each class consists of guided meditations, gentle movement exercises, didactic lecture, and group discussion. The course also includes an all-day class on a Saturday during the sixth week. The curriculum includes the following components:
Week 1: Introduction to Program ° Foundations of Mindfulness ° Body Scan meditation
Week 2: Body scan ° Introduction to Yoga ° Working with perceptions °
Week 3: Introduction to Awareness of Breathing Meditation ° Lying yoga ° Pleasant events and gratitude.
Week 4: Sitting Meditation ° Standing Yoga ° Stressful events and resilience.
Week 5: Sitting Meditation ° Qi gong ° Mindfulness of thoughts and emotions.
Week 6: Sitting Meditation ° Walking meditation ° Mindful communication.
Daylong Session
Week 7: Sitting meditation ° Qi gong ° Mindful consuming
Week 8: Course Review ° Integrating mindfulness into daily life