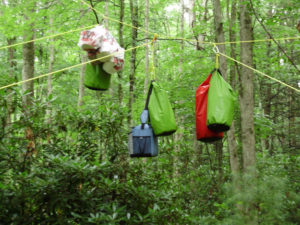 We tell ourselves stories all the time about the way life is treating us or about the ways we plan on conquering life. Because we've been retelling versions of these stories for years, they are extremely compelling. We tend to believe our stories because they have become so familiar. Haven't you noticed that? There is something comfortable in telling ourselves that the reason we didn't get that job is the same reason our last relationship broke up or that or we never have enough money. Here are some sample narratives and decide for yourself if any of them seem familiar:
I never got the love I needed when I was a kid…
I never got that advanced degree…
I'm not tall enough…
I'm not attractive enough…
I've always been a few years behind everyone else…
I should be treated with respect. If you don't treat me with respect, you are a bad person…
My sister was always mom's favorite…
Etc, etc.
These narratives are ways of making sense of a mysterious and often uncooperative world. In conjuring these narratives the mind is trying to take care of us. That's because when we understand what's really happening we feel safer and more in control. So the mind really tries to figure things out because it wants us to stay safe. We all have versions of these stories, and so deeply embedded are they in our psyches that we often don't even realize how much they control us.
When we bring awareness to these stories we can see how destructive they can be, how limiting and distorting. We can see that these narratives are actually mental prisons that incarcerate our imaginations and hearts. The problem, of course, is that unless the mind is trained we will tend not to see these stories with awareness. Instead, we embody the stories in the way we act in the world, towards ourselves or others. These narratives become the water we swim in – we don't notice them.
Once many years ago my girlfriend and I went backpacking in the Ventana Wilderness near Big Sur. We camped by a river and, after having a nice dinner, I collected all our food in a bag and went off to hang it from a high branch of a tree to protect it from bears. I connected a piece of rope to the food bag and tied the other end of the rope around a rock. The plan was to hurl the rock over the high branch, and then pull on the rope until the food bag got lifted to the branch. I hurled the rock and missed the branch. I tried again and missed again. I tried again. Same result. I started getting angry. Over the next half hour I tried repeatedly and failed repeatedly. I became furious, seething with rage. With each failure to get that rock over the branch my sense of being an inferior person deepened. The basic storyline was: I am not a competent and skilled man. In fact, I am not much of a man AT ALL.
Ouch! What a harsh inner critic I had! After half an hour, I suddenly stopped, and saw my girlfriend placidly tossing stones into the burbling stream. Her calmness made me realize how crazy I had been acting. It was as if I had been spinning in a furious vortex at a thousand miles an hour and had suddenly been stilled. I relaxed, checked in with her, and then, calmer and clearer, I managed to get the rock over the branch and hung our food.
I include that story only to point out how rare indeed it is to see our stories with such clarity. Usually we are living our stories, not seeing them as stories.
One of the powerful and really miraculous things about mindfulness practice is that when we just sit and focus on the breath for 10 minutes, we will become intimately familiar with our habitual narrative arcs – whether we like it or not. The act of sitting and focusing on your breathing inevitably forces you to confront the ruts and ruins of the mind. So to train yourself to focus on your breath is also to develop real skill with noticing your thoughts and whether they are helpful or harmful. And just as coming back to your breath again and again helps you develop greater focus, clarity, and ease, noticing your thoughts and obsessive narratives over and over again makes it much more likely that you will notice them in daily life, when you are faced with a challenge, and not let them control your response.
Recently someone cut me off at the entrance to a freeway, veering in front of me in a dangerous manner. My first reaction was to get angry, to label the driver in my mind as "an idiot." It was the "If you don't respect me you're a bad person" narrative. Then I remembered to hold that story in awareness. Instantly, instead of believing the story about being disrespected by "an idiot," I realized that I was feeling stressed out because I was running late and needed to be somewhere. Understanding my own stress, I was able to let go of the story that had prevented me from seeing the situation with calm clarity. Something that for sure I would not have done if I hadn't been practicing mindfulness.
If I was in the woods at some point and having trouble hanging my food, I know that I would be a lot kinder to myself than I was many years ago. And while it is true that my stories still return again and again, I don't believe them so much anymore.